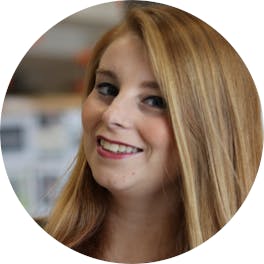 Martina Brunod
Martina Brunod says
CEU Valencia is a great place for international students because they have the opportunity to discover and enjoy Valencia.
Valencia is the perfect city for students, right on the shores of the Mediterranean. A city that increasingly attracts students from all around the world who want to study in a prestigious institution, while enjoying the Spanish way of life.
Our University is recognized for its personalized service and the international atmosphere. More than 2500 students from +90 different countries are already on campus, sharing experiences and the best of their university years.
Moreover, our educational model focuses on bringing people together; that is why social action has so much presence in our university. Not to mention our facilities and equipment, with the latest and most innovative technologies at our students' fingertips.
International students start enjoying the CEU experience even before they set foot on campus with the Admission and Hospitality services. The Hospitality package is a welcome program specially designed for international students, intended at making their arrival in our university as smooth as possible.
Not only do we support them with the enrollment, but we also provide hundreds of academic and leisure options for them, such as intercultural integration activities, sports, or language Exchange.
CEU graduates (alumni) achieve high levels of employability in all disciplines, precisely in Dentistry and Architecture. Many of our graduates are currently working in renowned architecture studios and dental clinics, in Spain and in other countries.