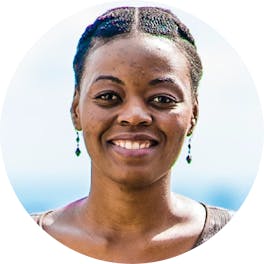 Simisola Okoya
Simisola Okoya says
ESEI International School Barcelona is the best choice for international students who want to gain in-depth knowledge in diverse areas of business and at the same time experience Barcelona, a cosmopolitan European city with one of the world's best city beaches, a world-class festival scene, and a great quality of life.
At ESEI International Business School, students will be able to learn in a practical, hands-on way (project-based learning methodology), practice their creativity and problem-solving skills, and learn from the best experts in business.
ESEI International Business School is located in the most privileged area of Barcelona, beside an ancient monastery. The building itself is an old Spanish villa that was owned by the creme de la creme of the Catalan social elite until it was converted into ESEI's university campus.
We have modern classroom facilities with the latest technology. We have great outdoor spaces, with panoramic views of the city and Mediterranean sea as well as a beautiful garden that backs up to a natural park perfect to enjoy Barcelona's ideal climate. ESEI staff and friendly and personable and always work their hardest to ensure student success.
ESEI International Business School's career service department provides students and alumni with excellent guidance and support during their entire job-searching process.
64% of our alumni have management positions, 42% still reside in Barcelona after their graduation, 90% found a job within the first 6 months of completing their course, and 91% are employed in jobs directly related to their program.