Study in Russia
Everything you need to know about studying in Russia as an international student.
Why study in Russia?
Russia is home to one of the world's most impressive higher education systems. In fact, over half of Russian citizens hold a university degree, making them the most educated population in the world. Famed for producing some of the globe's most respected philosophers, writers, and artists, Russia remains an international hub of culture.
The country blends sensational cities with untouched nature to offer a distinctive study abroad location. Whether you're looking for Siberian mountains or subtropical coasts, Russia's huge landmass means you can select the location that's right for you.
Search for a university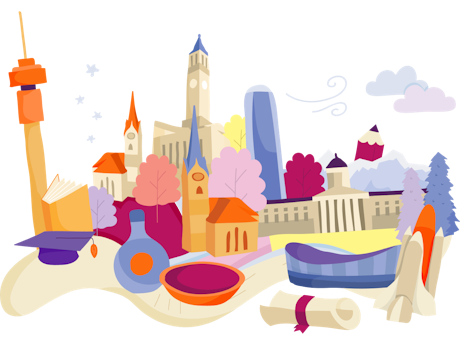 What are the best programs in Russia?
Russia recently restructured its higher education system to largely mirror those found in much of Europe. However, a few differences in program type and length remain.
At the undergraduate level, students can study a bachelor's degree across four years or a specialist degree over at least five years. Specialist degrees are vocational diplomas that prepare students for specific careers in industry. Master's degrees take an extra two years, with doctorate programs adding another four or so years on top.
Studying in Russia means you'll have plenty of programs to choose from, but the country is most renowned for its courses in mathematics, engineering, and natural sciences. It's also the ideal destination for students studying Russian or international relations.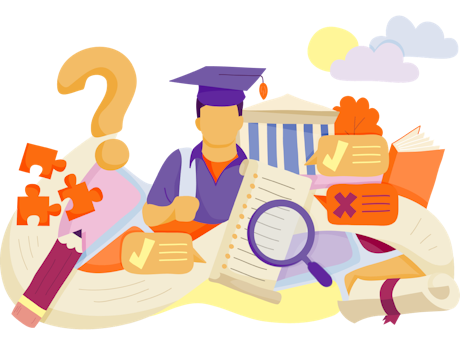 Popular subjects to study in Russia
How Studee can help you
University & program search

Find the right program for you and your career aspirations

Application guidance

We'll get you to the right place to start your application

Visa & travel advice

Get help after application, all the way to your first day at university
Our team of advisors is ready to support you at every step of your study abroad journey.
Our services are 100% free for students like you because we're funded by universities.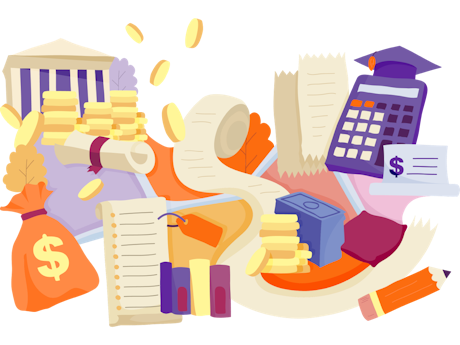 What is the cost of studying in Russia?
Your tuition fees will depend on your university and level of study. Bachelor's and specialist programs cost an average of 230,000 rubles ($3,126) per annum, but fees between 83,000-586,000 rubles ($1,128- $7,964) per year can be found. Master's degrees are slightly more expensive at around 250,000 rubles ($3,398) per annum.
To support international students, Russia runs a unique scholarship scheme. In 2020, the Russian government awarded 15,000 full-tuition grants to incoming students.
Living costs in Russia are usually significantly cheaper than those found in the UK, US, and much of Europe. On-campus accommodation only costs between 15,500 and 86,300 rubles (USD $200-1100) per year, but renting privately is slightly more expensive.
You can expect to pay up to 35,000 rubles (USD $475) each month for an apartment in Moscow, or roughly 25,000 rubles (USD $320) for a place in St. Petersburg. Housing is available in other Russian cities for around 15,000 rubles (USD $190) per month.
Student reviews for Russia
Siberian Federal University

Data Science

What's it like to study in Russia?

It's a great country even though I haven't been to all the cities, but so far where I've been to it's been great and awesome architectural buildings like St. Petersburg

Siberian Federal University

Sports Science

What's it like to study in Russia?

the people of Russia and Krasnoyarsk are very friendly and I have felt that they are very interested in learning about other cultures

Siberian Federal University

Robotics

What's it like to study in Russia?

they are friendly the people always help me. The places i visited were awesome
Key facts
4.16 million

Student population
Where can you study in Russia?
Russia is bursting at the seams with great student cities. From Samara and Kazan in the west, to Vladivostock and Yakutsk in the east, you'll be sure to find the right place for you.
The capital city of Moscow is a firm favorite amongst international students and it's not difficult to understand why. Not only are some of the country's best universities based here, but you'll also find spectacular architecture, a lively nightlife, and exciting employment opportunities.
The former capital of St. Petersburg is another in-demand study abroad destination. Nicknamed the 'Venice of the North' because of it's breathtaking waterways and Italian architecture, the city is famed for its magnificent museums, galleries, and monuments.
What are the requirements to study in Russia
Qualifications
To study at a Russian university, you must have completed your secondary education and meet the entry requirements of the specific university you're applying to. Some universities will ask you to sit an entrance test as part of the admissions process too.
English language tests
The majority of university courses are Russian-taught, so you might be asked to demonstrate your Russian proficiency before enrolling. Don't worry if you're still getting to grips with the language, lots of universities allow students to complete a preparatory year and brush up on their skills.

If you plan on taking an English-taught program, evidence of your English language skills and previous study should be included in your school certificate. If this isn't the case, the university could invite you to an interview conducted in English.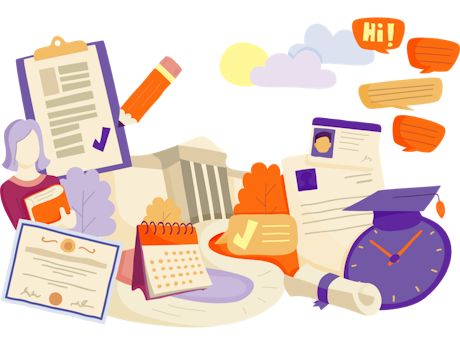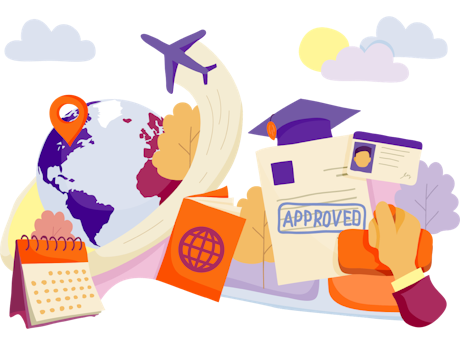 Russia student visa
Most international students hoping to study abroad in Russia need to obtain a student visa before traveling. Only citizens of the Commonwealth of Independent States (Armenia, Azerbaijan, Belarus, Georgia, Kazakhstan, Kyrgyzstan, Moldova, Russia, Tajikistan, Turkmenistan, Ukraine, and Uzbekistan) are exempt from visa requirements.
You'll need to schedule an appointment with your local Russian embassy or visa center to begin the visa application process. After submitting the necessary documents, you'll be granted a 90-day visa that can be extended for a year, and then renewed for each year of study after that.
You must register your arrival at the local Federal Migration Service office within seven days.
Russia student visa requirements
How to study in Russia
Find a Russian university you'd like to attend and choose your program
Prepare your application, including all relevant personal details
Attach any requested supporting documents
Proofread your application and submit
Sit any entrance exams requested by the university
Receive an offer from your chosen university
Accept the offer and pay any enrollment fees
Begin the student visa application process
Alternative countries to consider