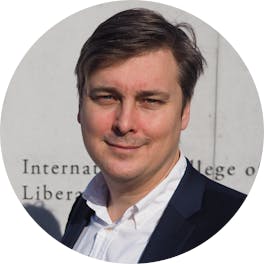 Daniel Guise
Daniel Guise says
iCLA's student body comprises 60% international students coming from over 40 different countries. As living in our on-site dorm is actually mandatory for all first-year students, including those from Japan, our students can make friends from all over the world from day 1 of their university life.
This highly diverse and supportive environment is a great place to not just learn about Japanese culture but develop yourself as a truly cross-cultural, globally-minded individual.
While more Japanese universities are offering degrees taught in English, and many offer Japanese language instruction as part of the degree, iCLA remains unique in offering our students hands-on instruction in Japanese culture and artforms through our series of experiential workshops.
Among the huge variety of workshops offered at iCLA students can experience traditional Japanese music, arts, and culture such as Noh Theatre, Shakuhachi (bamboo flute) and Koto (Japanese harp), Shodo (calligraphy), Sado (tea ceremony), Kado (flower arranging), and various Japanese martial arts to name but a few.
As students of Yamanashi Gakuin University, iCLA students also have full access to YGU's libraries, gym, sporting facilities, and cafes. In addition, iCLA offers a full range of English language student support and counseling services to its students.
iCLA's students have found success in a variety of careers both here in Japan and abroad. With Japan's population aging and shrinking, there is increasing competition amongst companies for bi-lingual staff.
Japanese companies continue to internationalize and are increasingly open to hiring foreign graduates of Japanese universities. In addition to this, Japan is very welcoming of skilled migrants, and so upon finding a job students can easily transition to a working visa which they can renew indefinitely.
Further, Japan has instituted a points-based path to permanent residency which now only requires 5 years of working history to apply.