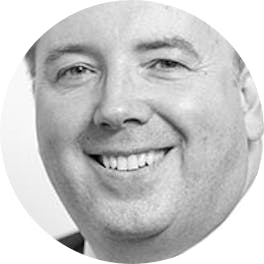 Declan Coogan
Declan Coogan says
Trinity is ranked as the 8th most international university in the world (Times Higher Education Rankings 2021) and has students and staff from over 120 countries, making it a truly diverse and international campus.
Trinity students are taught by world-leading professors who are experts in their field. Alongside nurturing minds and ground-breaking international research, Trinity provides a diverse, interdisciplinary and inclusive environment.
Trinity's busy 47-acre campus is an oasis in the very heart of Dublin, a vibrant and safe European capital city. The University's city-center location offers students a unique opportunity to blend a rigorous academic program with an unparalleled array of cultural, social, and professional experiences. A wealth of museums, theatres, galleries, cafes, restaurants, and historic tourist sites are located right on Trinity's doorstep.
Founded in 1592 by Queen Elizabeth I, the University is steeped in history with a reputation for excellence in education, research, and innovation.
With over 130,000 alumni, Trinity's tradition of independent intellectual inquiry has produced some of the world's finest, most enquiring minds including literary giants Oscar Wilde, Jonathan Swift, Bram Stoker and Samuel Beckett (Nobel laureate), the scientists William C.Campbell and Ernest Walton (Nobel laureates), the political thinker Edmund Burke, and the former President of Ireland and UNHCR Mary Robinson. This tradition finds expression today in a campus culture of scholarship, innovation, creativity, entrepreneurship, and dedication to societal reform.
Trinity has maintained its reputation over the centuries to remain Ireland's #1 university and #101 in the world (QS Ranking 2021).
The University brings together a diverse and supportive community of students and faculty. Our accessible and dedicated professors encourage students to actively engage in University life and the city beyond the campus gates.
Student life at Trinity is about much more than education: with 170 sports clubs and societies ranging from athletics to tennis, debating to investing, and drama to science fiction, there is something to suit every interest. The city center campus boasts playing fields and a state-of-the-art sports facility with a climbing wall and 25 metre swimming pool.
Trinity is one of the world's only universities to provide all undergraduate students with a personal tutor – a dedicated faculty member who can offer academic, personal and professional guidance throughout the four-year degree program.
A wide range of student services, including learning development and support, peer mentoring, counseling, health, and career advice, ensures that all students have the support they need to succeed in Trinity and beyond. We also have a dedicated international student experience and support team there to provide extra support to our current and incoming international students.
Trinity ranks in the top 100 in the world for Graduate Employability (QS World University Graduate Employability Rankings 2020) and is committed to preparing its students for the ever-changing challenges of the 21st-century workplace.
Trinity also encourages innovation and an entrepreneurial spirit, providing incubation programs for student-led companies, and has been named as Europe's leading university for producing entrepreneurs for the past six successive years (PitchBook Universities Report 2020).
Trinity's enviable location positions the University right in the heart of the hub of global business activity – Europe's Silicon Valley – where students are recruited for internships, summer jobs, and graduate careers from employers who look to Trinity as a key provider of top-quality graduates.
The European headquarters of companies such as Google, eBay, AirBnB, Microsoft, PayPal, LinkedIn, and Facebook, Dublin is an ideal place for students and graduates interested in working in these world-leading corporations.
As an international student, you can work part-time during your studies. On graduation, undergraduate students have the possibility to stay in Ireland to work for one year on the Third Level Graduate Scheme, while eligible postgraduate students can stay for up to two years.
This allows students to gain work experience opportunities in Ireland in a wide range of industries and organizations. Students may also have the option of remaining in Ireland for a longer period if they are able to secure employment that meets the criteria for a Work Permit.