Hochschule Fresenius University of Applied Sciences
Check whether Hochschule Fresenius University of Applied Sciences is right for you as an international student.
Study abroad at Hochschule Fresenius University of Applied Sciences
Established in 1848, Hochschule Fresenius University of Applied Sciences (HS Fresenius) is one of the oldest and largest private universities in Germany.
Stretched across eight campuses in Idestein, Berlin, Cologne, Dusseldorf, Hamburg, Munich, Frankfurt, Heidelberg and Wiesbaden, the University has a rich tradition of academic excellence.
The University offers several top-class bachelor's and master's programs, with business management, fashion, and digital management being amongst the most popular. The degrees are taught entirely in English.
HS Fresenius is committed to inspiring the next generation of international managers and industry professionals. Students are sure to graduate with the theoretical knowledge, research skills and practical experience needed to meet the demands of today's global job market.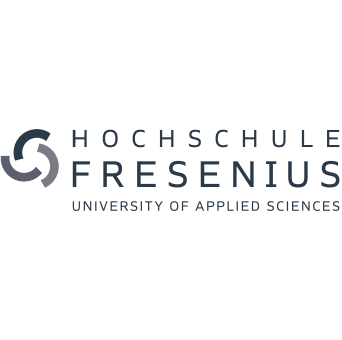 Why study at HS Fresenius?
Flexible study options

The University offers a range of part-time and full-time study options

Industry partners

The University has established close ties with over 550 businesses and organizations

Travel while studying

With nationwide study locations, you'll have the chance to move between campuses and explore new parts of Germany

Small class sizes

Maximum classes of 25 ensure students receive a tailored learning experience
Life as an international student
International students are a valued and central part of Hochschule Fresenius' academic community. Therefore, the University does all it can to create an inclusive and accessible learning environment.
It's the role of the study advice team to support you as you embark on your international adventure. They'll answer any questions you might have and can provide professional advice and guidance on issues related to visas, accommodation, passports, finances, and program-specific content.
It's easy to arrange a one-to-one consultation with the team before or after you arrive in Germany.
Student life & facilities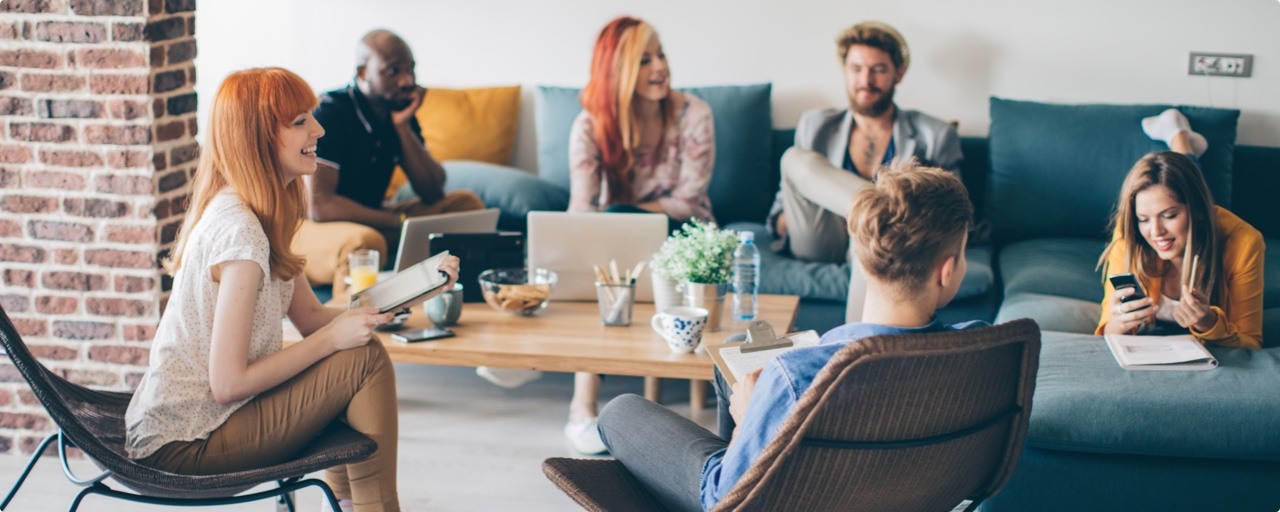 How Studee can help you
Universities & programs

Find the right program for you and your career aspirations

Application assistance

Be guided through your application process

Visa & embassy guidance

Maximise your chances of being granted a visa

Enrollment & travel advice

Get support all the way to your first day at university
Speak to a personal advisor (free service)
Hochschule Fresenius University of Applied Sciences programs
Fees and funding
Undergraduate tuition - €10,740 per year
Graduate tuition ranges from €5,760 - €9,540 per year
Completion of Studies Scholarship (Studienabschlussstipendium)
Applicants must be foreign nationals and have obtained their university entrance qualification abroad;
Applicants must be enrolled at Hochschule Fresenius as fulltime students;
Average mark of past academic performance must be at least 2,2 (or 2,0 in the MIMS course of studies);
Successful completion of studies must occur within one year
Average amount

one-off payment of EUR 1 164
Location
Hochschule Fresenius University of Applied Sciences
Im Mediapark 4c, 50670 Köln
With over one million inhabitants, Cologne is one of Germany's most important business locations with a fittingly diverse economic structure.