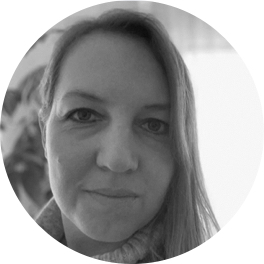 Juliane Neubueser
Juliane Neubueser says
The name Steinbeis stands for quality education and innovation for 150 years and represents now the largest private university in Germany.
As a student at Steinbeis University SMI, you benefit from our long-standing history in education and strong ties with the German industry. As the inventor of the dual education model, we enable students to work and study at the same time thanks to our modular course structure.
We place a strong emphasis on the transfer of solutions from theory to practice, which is the reason why more than 200 companies like Bosch, Siemens, and Daimler cooperate with us.
Our modular course structure also offers you as our student the highest flexibility to select your majors and minors, to study part-time or full-time, online and on campus.
Once you have obtained your double-accredited and internationally recognized degree through us, you automatically become part of our strong and active alumni network.
Unique about Steinbeis University SMI is the extreme flexibility of our studies thanks to our modular course structure.
This makes it possible for you to take your own time with the study contents, to work besides the studies, to select your favored major and minor topics, to study online and on-campus - we even offer scholarships for academically promising international students. What is also unique is the 1-on-1 coaching for your scientific papers and projects.
The Steinbeis University SMI provides its international students with 1-on-1 coaching for scientific papers and projects, study counseling, career guidance, and internship support through our strong corporate network, support in the accommodation search and visa questions, finding suitable language course offers - there is always a dedicated person for you to help you with all your queries and doubts or questions.
Thanks to the Steinbeis University's strong basis in the German corporate world, with cooperations with industry leaders like Bosch, Siemens, and Daimler, and our transfer-oriented study approach, alumni from our university have excellent career chances within Germany as well as internationally.