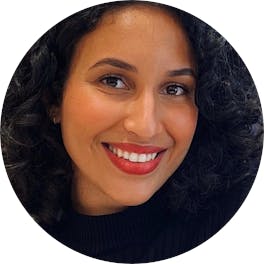 Rayane Belhabri
Rayane Belhabri says
IPAG Business School is a great place to study for international students where they can feel at home. Being a human-size school, IPAG ensures to all students a personalized follow-up and support.
From French lessons, help with opening a bank account to finding accommodation, the IPAG International team is there at every step of the way. Also, the Global IPAG student society managed by IPAG students is fully mobilized to facilitate the integration and student life on campus.
IPAG's premises are ideally located, close to the city center in Nice, at the foot of the Eiffel Tower and in Saint-Germain-des-Prés in Paris. Each of these campuses has a different feel but all of them are multicultural and more than 30 nationalities are represented among the many students that IPAG welcomes each year.
IPAG's faculty is also composed of international professors and researchers. As a member of the Conférence des Grandes Écoles (CGE), IPAG is also internationally recognized and accredited (EPAS, BSIS, member of PRME, Shanghai ranking since 2016).
The international teams accompany international students from the application process to their arrival on campus and throughout their studies. Each campus has computer rooms, coworking spaces, and libraries.
Also, the Global IPAG student society aims to facilitate international student arrival and organizes numerous events bringing together students of all nationalities. French courses are also offered. Each class of each program has a dedicated coordinator who ensures the pedagogical follow-up of each student.
IPAG's Career Center supports all students, French and international, from the first to the last year of their studies and helps them to find internships, apprenticeships, and their first job.
They provide premium access to job directories with hundreds of opportunities and throughout the year, the team organizes numerous workshops and meetings with recruiters: drawing up CVs, preparing for interviews, public speaking, etc. Once they have completed their studies, IPAG graduates are ready to enter the global job market and find a job in France or abroad.