University of Helsinki
: We maximize your chance of getting admitted
The smart alternative to applying direct for a degree at the University of Helsinki and the easy way to find programs that match your eligibility and aspirations
Discover more on the official university website
---
Uni facts
International students

1872
Study abroad at the University of Helsinki
The University of Helsinki is the oldest and largest academic institution in Finland. It has a student and staff population of 40,000, and is made up of twelve faculties including arts, education, law, medicine and science. It also has several research institutes and networks.
The University's four main campus sites are all in and around the city of Helsinki. Their main campus is located in the city center, with further campuses in Kumpula, Meilahti and Viikki. The campuses include a number of state-of-the-art facilities, including the National Library of Finland, which is the foremost research library in Finland.
The Student Organization (StudOrg) offers a program of events including regular parties, excursions and sports. The students' union also arranges events for students, and it comprises of more than 250 organizations, including academic and recreational clubs.
Why study at the University of Helsinki?
Highly ranked

The University is the most highly ranked university in Finland (QS World University Rankings 2019)

Leading research

Only Finnish university to be a member of the League of European Research Universities (LERU)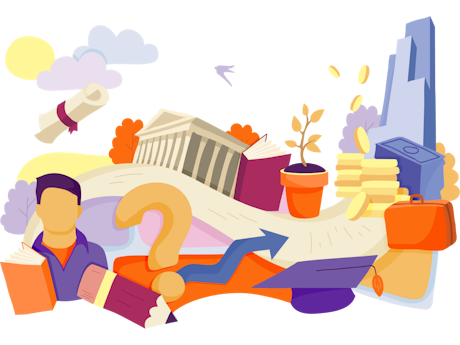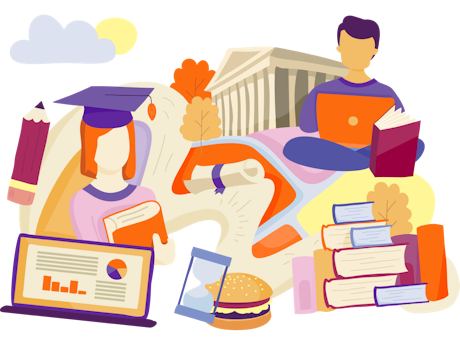 Life as an international student
The University of Helsinki is a diverse institution that encourages applications from international students. All new students from overseas take part in an orientation week, which is a great opportunity to get to know the campus and the city of Helsinki. You'll also be assigned a tutor student who'll help you settle in and get started with your studies.
Students studying at the University of Helsinki can take advantage of more than 250 student organizations. International students at the University are encouraged to get involved in clubs and societies outside of the classroom to help you settle into life in Helsinki.
Accommodation is available to international students, and the University can help you find safe student housing in the city.
Student reviews for the University of Helsinki
University of Helsinki

Geography

Tell us about the University of Helsinki

The transport network is very efficient, but it is important to know how to ride a bicycle since it is not only very convenient as you can practically access every place with it, but also fun to it ride in Helsinki. One has to book for housing way in advance and know that accommodation close to the city center is more expensive and also very competitive. The housing queue can be quite long and one might miss a place to stay. You also share a flat with strangers so it is great to have a positive attitude and be tolerant. Facilities are excellent and the library is well equipped. The university network is very strong and therefore communication via the internet and doing research is made easy. There are several societies that one can join and this makes life exciting and lessens chances of depression during winter. There are also many events one can sign up for free or at a small fee. Peers and staff are very friendly and helpful and so students are free to ask for assistance at all times. There are also study psychologists as school life can sometimes be overwhelming.

University of Helsinki

Art

Tell us about the University of Helsinki

The university is amazing with all its facitilies, accommodation etc. I have studied in 4 different countries and I have had the best experience here.

University of Helsinki

Social Science

Tell us about the University of Helsinki

The Student Union and it's partnerships control many facilities such as accommodation, healthcare etc. and they do a wonderful job. Student organisations active at the university are increasingly operating trilingually to include those that don't speak Finnish or Swedish. The University invests in facilities such as the new Think Corner building. The flat hierarchy is amazing.

University of Helsinki

Applied Computer Science

Tell us about the University of Helsinki

The university is well connected with the city, and has good facilities like unisport, affordable lunch, tutors to welcome new students, social events etc.

University of Helsinki

Applied Computer Science

Tell us about the University of Helsinki

UH is a university with a high level of study flexibility and friendly staff. The campus is located in city center or near city center with good transportation. Thus you can live wherever you want: near nature or close to a bus station etc. As for the study itself, we are not bound with many obligatory courses, which means you have a wide range of courses to choose from - to the needs of your preference. The study instructions are comprehensive and systematic, meanwhile, all the staff of the university are willing to help whenever you have a problem. You can either knock on the door of their office or send an email.
Students here also enjoy the social events: organizers from faculty to student union. We have so many to choose from. Although many of them are Finnish-oriented, you are welcome to join any event, and local students here speak fluent English. They are mostly kind and warmhearted.
Student life & facilities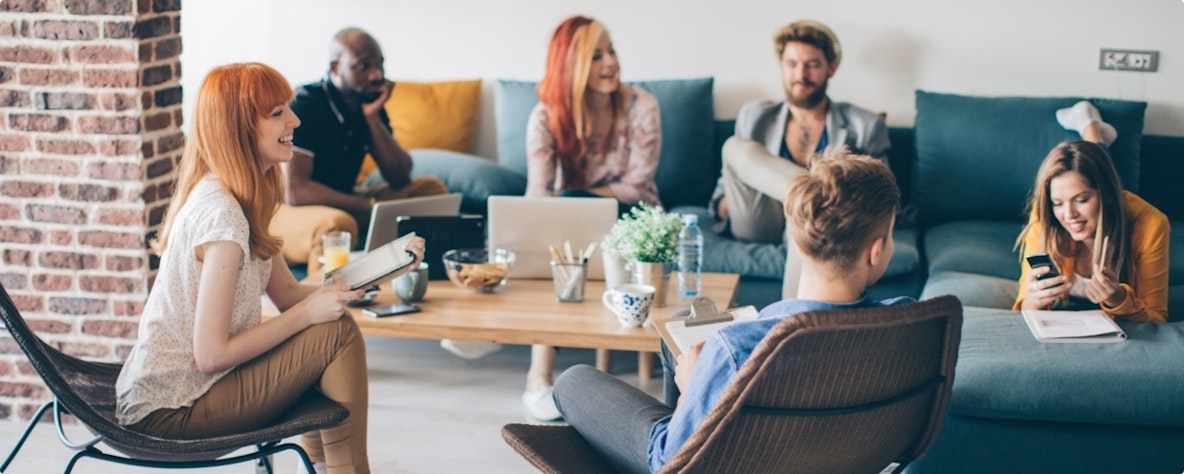 How we maximize your chance of getting admitted
Programs matched to you

Filter 10,000s of programs down to a shortlist perfect for you, where you have a strong chance of getting admitted

Apply online via Studee

Complete our application form and only answer the same question once no matter how many programs you apply for

Review, improve & submit

We rigorously assess your application to ensure you have the best chance of getting admitted before we submit it

Key updates & guidance

Never miss a deadline or request that could cost you an offer with our regular reminders and updates
Our services are 100% free for students like you because we're funded by universities.
Funding and fees
The fees for the University of Helsinki master's programs in English are €13,000, €15,000 and €18,000 per academic year, depending on the program. The fee for Bachelor's program in Science is €13,000 per academic year. In joint programs, the fees may differ from these.
Citizens of non-EU/EEA countries, who do not have a permanent residence status in Finland, are liable to pay these fees.
Scholarships are intended for excellent students from outside the EU/EEA and Switzerland who want to complete a master's program at the University of Helsinki.
Funding
Fully funded grant (tuition fee + 10 000 EUR)
Full tuition fee grant
Study grant (€10,000)
Tuition fees range from €13,000 to €18,000.
The scholarship will be granted for two years. For all scholarships, students are required to study full time (earn at least 55 ECTS per year) to fulfill the requirements of the scholarship. After the first study year, your studies will be evaluated and, depending on your progress, the scholarship will be continued.
The University of Helsinki offers other scholarships for its degree students. You may apply for them during the first and second study year. For example the study grant is a reward for successful first year studies and encourages you to aim even higher in your second year of studies.
The Fulbright Center has a Fulbright-University of Helsinki Graduate Award intended for a US student admitted to one of the master's programs at the University of Helsinki.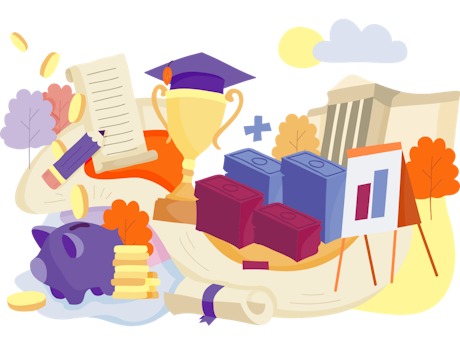 Location
University of Helsinki
Yliopistonkatu 4, 00100
Helsinki, the capital of Finland and one of the most liveable cities in the world, is a safe, modern and compact. Everything is right at your doorstep; The cool urban culture and events, the beautiful green areas and wild nature.
Visa requirements for the University of Helsinki
Many international students will require a visa to study in Finland, and this is a vital step of your study abroad journey. Make sure you understand the requirements you may need to meet before applying.
Finland student visa requirements