Study in Helsinki
Get a fully personalized list of programs in Helsinki that match your eligibility and aspirations.
See all programs in Helsinki
Why study in Helsinki?
Helsinki is a popular destination for international students, and is home to some of Finland's most prestigious universities. As the country's capital and largest city, Helsinki is Finland's economic and cultural hub offering countless opportunities and attractions. It's well known for its architecture, boulevards and unique cuisine, and offers easy access to the great Finnish outdoors.
Located on the south coast of Finland, Helsinki has a much milder climate than much of the rest of the country, with average high temperatures in the summer of 66 to 72°F. It's one of the world's northernmost metropolitan areas, and is consistently ranked as one of the most livable cities in the world.
Universities in Helsinki
Helsinki's universities, colleges, and specialist schools are quickly climbing global rankings, earning them admiration from across the world.
The city is home to a unique academic culture that nurtures innovation, creativity, industry experience, and groundbreaking research.
What to study in Helsinki
Universities in Helsinki offer a range of English and Finnish-taught programs at bachelor's, master's and doctorate levels. Some of the most popular subjects include law, computer science, business, and economics.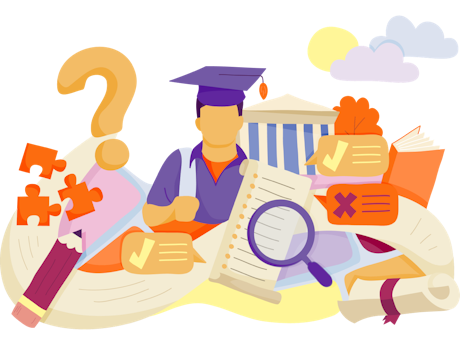 Find your perfect matches
We'll find you the best programs based on your aspirations and eligibility.
Quick and easy
It only takes a few minutes to get a fully personalized list of programs.
No catches
Get your full results without having to provide any contact details.
Student reviews for Helsinki
Haaga-Helia University of Applied Sciences

Agribusiness

Tell us about Helsinki

Helsinki is the safest capital in the world, and one of the safest cities in the world. I love it. it's beautiful, clean, and there is always something to do.

University of Helsinki

Geography

Tell us about Helsinki

Helsinki is very safe, both day and night. The Finns seem a bit reserved at face value but are very warm and ready to help if and when approached. The transport network is very efficient but one must keep track of alerts on changes in transport, otherwise, it can be easy to miss appointments. A slight mishap also leads to a big loss. For example, if you want to travel to Suomenlinna or Estonia, and you have to connect from a metro to a tram to the ship, and your metro delays by a few minutes, you can easily miss the tram and consequently miss the ship.
As for health services, it is a bit challenging to get used to the medical system where you have to book appointments first before seeing a doctor and also that you have to go to specific medical facilities where your address is. This is challenging when you get sick far away from your address. Shops are available but quite expensive.
The nightlife is not much appealing especially if one does not easily adapt to different cultures. Finland is a quite country and the laws and policies on noise might make it difficult for an outsider to understand how one is supposed to have fun under minimal sound. The music and food are very different and so the kind of fun in Helsinki means different things to different people. I particularly find it very boring. The good news is, however drunk you are, you will always find your way home! Thanks to the police. This does not mean you knock yourself out.

University of Helsinki

Art

Tell us about Helsinki

Well Finland is a very safe country and very good with its facilities but I cannot say that I feel welcome here.

University of Helsinki

Social Science

Tell us about Helsinki

Helsinki is the safest capital, and one that is becoming evermore international. A Western style Nordic city with some Eastern European charm. There's a slow, relaxed pace to the place, but it still feels productive being home to Finland's parliament, media headquarters and many renowned museums. Nature is all around, being a city on the sea only minuets from the forests - it's really got it all.

University of Helsinki

Applied Computer Science

Tell us about Helsinki

Helsinki is very safe and welcoming and the public transport is well connected. There are some 24/7 markets as well. It is also very green with national parks, islands, lakes etc.
How Studee can help you
Find your best matches

See programs that best match your eligibility and aspirations

Application guidance

We'll get you to the right place to start your application

Visa & travel advice

Get help after application, all the way to your first day at university
Our team of advisors is ready to support you at every step of your study abroad journey.
Our services are 100% free for students like you because we're funded by universities.
How to study in Helsinki
Before enrolling in a Finnish higher-education program, you must finish your secondary education. Admissions processes and requirements vary between institutions, but you could be asked to sit an entrance exam too.
If you plan on taking an English-taught program, you'll probably need to demonstrate your English proficiency. Most universities in Helsinki accept the TOEFL or IELTS language tests.
After accepting a place at your chosen institution, it's time to apply for a Finnish student visa.
Cost to study in Helsinki
If you're from the EU, EEA, or Switzerland, you can study in Finland for free. If you're from outside of these countries, the fees you pay will vary according to your program type and institution.
Bachelor's programs can cost anywhere between €5,000-€15,000, while master's programs are slightly more expensive at €8,000-€18,000.
Living costs in Helsinki are cheaper than those in other major European cities, like London, Paris, and Amsterdam. The average student spends between €450 and €700 on rent each month, but it's wise to budget an extra €500-€700 every month to cover the cost of groceries, academic supplies, hobbies, and transport.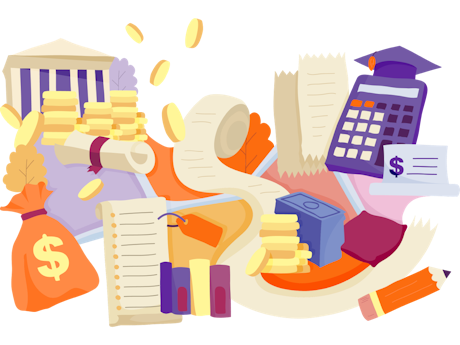 Key facts of Helsinki
62 / 23°F

Summer/winter temperature