University students across the world are heading to university amidst the middle of a global pandemic, many not knowing whether their teaching will be in person or online and if they will be allowed to mix with other students. Starting university is always nerve wracking, however, for current students it's likely to be an even stranger experience.
To help students get the most out of their first term at university, we've put together some of our top tips to help you settle into the new university term.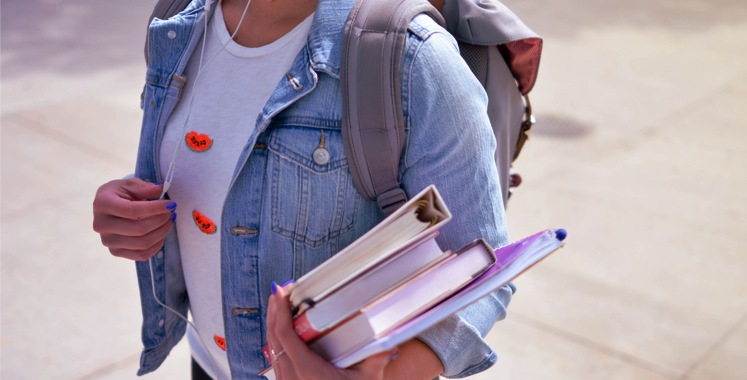 Top tips for freshers week
Prepare - Before you leave for university, make a list of what you'll need so it's easier for you to pack and will allow time to buy anything you haven't got in advance.

Research - Check what rules your university has set to reduce the risk of you catching coronavirus. Make sure you understand where you need to use face masks, who you can socialise with and how you'll have access to the resources you need.

Unpack early - Make unpacking a priority so you have a space that feels like home, your environment is important, especially if you're going to be doing online lectures.

Set boundaries - We're still in the middle of a pandemic, if you don't feel comfortable going to a pub or spending time in someone else's space let people know. It's important to set boundaries early on, anyone who's going to be a true friend will respect you for it.

Get networking - Join communities set up by your university or students on Facebook and Instagram before arriving at university, some societies have pages to help you make friends before arriving.

Choose good tech - If you are able, create a good set up for online learning. Investing in a screen, keyboard and mouse as well as a laptop could help you massively when attending lectures online.

Socialise - Get to know the people around you, even if the people you're living with aren't exactly your cup of tea, it's important to have a good relationship with them.

Get involved - If your uni is putting on in-person events get involved if you feel comfortable doing so. Even though you have to stay a couple of metres apart, it'll be a good way of meeting other people outside of your household bubble.

Sanitise - When you leave your bedroom think "keys, wallet, phone, face mask and hand sanitiser". Don't leave the house without it. Make sanitising your hands a true habit.

Budget - Even if you aren't off to a club buying shots it's still easy to lose track of your spending. Set yourself a limit for the week and plan what you'll need to spend on things like food, books, transport, clothes etc.

Explore - Even if you aren't going to lectures it's a good idea to get to know your surroundings, walk around your campus, explore your new town. Find out where the best place is to get a decent breakfast and what green spaces there are for a nice walk.

Follow the rules - Although having fun feels like a priority, following government guidelines is incredibly important. It's so unfair that you're having to socially distance from other students when you've dreamt of starting uni for years, but this isn't forever.