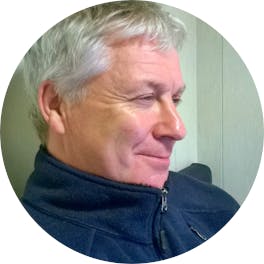 Dr Simon Craige
Dr Simon Craige says
We have an established community of international students already studying at our campus, and a local support infrastructure to help with issues such as accommodation, administration, and national registrations, etc.
We are a relatively new and small facility, so class sizes tend to be smaller (10-40 per class) allowing for more individual teaching, support, and assistance. We have very friendly and dedicated staff, and we have seen that most visiting students do not want to leave!
We have a central TEAM INTERNATIONAL group, and each campus within Absalon has at least one International Coordinator to help with incoming students and any issues they may experience.
In addition, we operate a 'Student Buddy' system, whereby incoming students will be assigned an existing student to help them get settled in and orientated within our campus and the local area.
Our campus is closely integrated with a large number of local and major Biotechnology companies, with whom we have collaboration in teaching activities, project work and case studies for our students.
In this way, students get to meet prospective employers during the course of their education with us, and the companies get to meet them. To date, we have a high uptake of our students getting employment with our industrial partners.