Study in Vancouver
Get a fully personalized list of programs in Vancouver that match your eligibility and aspirations.
See all programs in Vancouver
Why study in Vancouver?
Vancouver is a major coastal city located in British Columbia, the most westerly province of Canada. Thanks to its stunning scenery, multicultural community, excellent employment rate, low crime statistics and student-friendly amenities, Vancouver has consistently been ranked as one of the world's most liveable cities.
Nestled between mountains and ocean, the city offers loads of opportunities for outdoor recreation, including skiing and watersports. If you're not an outdoor enthusiast, you'll be sure to love the city's fantastic shops, vibrant festivals, delicious restaurants and lively nightlife. With must-see tourist attractions on your doorstep, like the Vancouver Opera, Stanley Park, the H.R. MacMillan Space Centre and the Vancouver Art Gallery, you'll never run out of things to see and do.
The city is well-connected and has a reliable network of public buses and trains with handy connections to Vancouver Island and even the American city of Seattle. You can catch direct flights from Vancouver International Airport to various locations throughout Europe and Asia.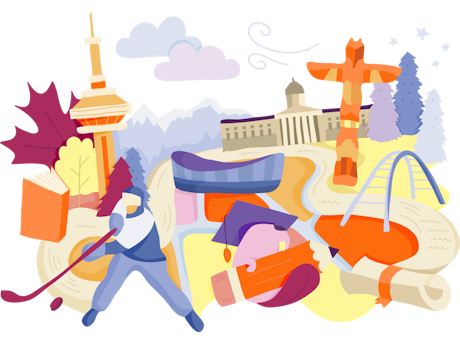 Universities in Vancouver
Vancouver welcomes international students from all over the world. There are over 10,000 international students studying at the city's five universities. The city is proud of its multicultural demographic, making it one of the most welcoming destinations for those looking to study abroad.
What to study in Vancouver
Vancouver is at the forefront of technological research and manufacturing. As such, universities and colleges in the city offer excellent programs in technology, engineering, digital media and other related subjects. Studying these programs will prepare you for a career in the city's flourishing tech sector.
Other strong program offerings include English, business, arts, law and medicine. Since English and French are both official languages in Canada, it's a good idea to double check that your program will be taught in a language that you understand.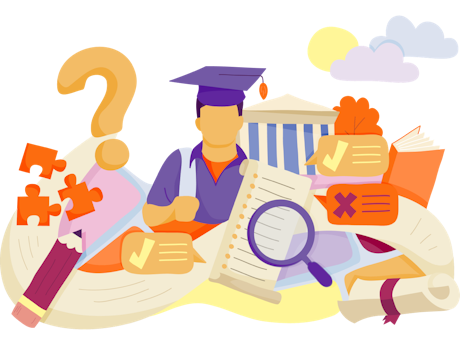 Find your perfect matches
We'll find you the best programs based on your aspirations and eligibility.
Quick and easy
It only takes a few minutes to get a fully personalized list of programs.
No catches
Get your full results without having to provide any contact details.
Student reviews for Vancouver
Columbia College

Social Science

Tell us about Vancouver

I feel safe and welcomed in Vancouver or Victoria. Both cities offer efficient public transportation and other facilities such as malls.

Adler University

Public Administration

Tell us about Vancouver

Great city, everything is near, pretty safe and great experience

Adler University

Industrial Psychology

Tell us about Vancouver

Vancouver. Amazing city just a bit expensive the rent. Internet could be better. Idk why it is something that is not developed here in my opinion.

Adler University

Psychology

Tell us about Vancouver

I study in Vancouver. It is a beautiful city but most people have to say that while it is friendly it actually isn't. Most of my friends are actually from outside of BC. Nightlife is nonexistent for a Black Caribbean student. Transportation is great since the school is in downtown. Feeling welcomed is a 6/10

Adler University

Clinical Psychology

Tell us about Vancouver

Vancouver is an amazing city. There is always lots of stuff to do. The scenery and beauty of the city is one of the most attractive things about the city. There are also many attractions in the city - the restaurants, game centres, beaches, tourist locations, local markets, the various aquatic activities, night clubs etc. I can't have enough of Vancouver. My favourite restaurant is the revolving restaurant downtown - the view is amazing and the top section of the restaurant actually revolves for customers to get different views of the city. In addition, the transport system in Vancouver is great and effective. I especially prefer to take the trains rather than the buses.

I have lived in three cities in Canada - Toronto, Ottawa, and Vancouver. Of the three cities, Vancouver is most expensive. The cost of living in Vancouver is crazy. My rent in a year could build me a mansion back in Nigeria. Furthermore, the homelessness rate in Vancouver is extremely high due to the high cost of living. There are some notorious neighbourhoods that are not safe to walk on especially at night - not only because of the homelessness but because certain individuals are often injecting one another with dangerous street drugs. There are even rumours that in some neighbourhoods, these high risk individuals would stab/inject an unsuspecting passerby with drugs. It's why I work hard and pay the high cost of living in a safe neighbourhood. Overall, I would say I feel safe in Vancouver because I know where to go and where not to go, especially at night.

How Studee can help you
Find your best matches

See programs that best match your eligibility and aspirations

Application guidance

We'll get you to the right place to start your application

Visa & travel advice

Get help after application, all the way to your first day at university
Our team of advisors is ready to support you at every step of your study abroad journey.
Our services are 100% free for students like you because we're funded by universities.
How to study in Vancouver
To study in Vancouver, you'll have to attend a Designated Learning Institute as these are the only universities and colleges allowed to accept international students. There is no centralized application system in Canada, rather each institution will have different application processes. Before applying directly to each university, you'll need to make sure that you meet the institution's academic entry requirements.
International students hoping to study in Vancouver for over six months will need to apply for a Canadian study permit. You'll need to prove that you can afford to live and study in the country and might be asked to take an English test to demonstrate your language proficiency.
Cost to study in Vancouver
Tuition fees in Canada are typically cheaper than those in the UK, US, Australia and other English-speaking countries. The average yearly cost of tuition for international students on an undergraduate degree is $22,500. The average annual postgraduate tuition fee for international students is $13,437. However, these will vary depending on your university and course.
Statisticians rank Vancouver as the most expensive city in Canada, but it's still much cheaper than major American and British cities like New York and London. Your living costs will depend on the type of accommodation you live in. It's usually cheaper to stay in university halls than to rent privately in the city.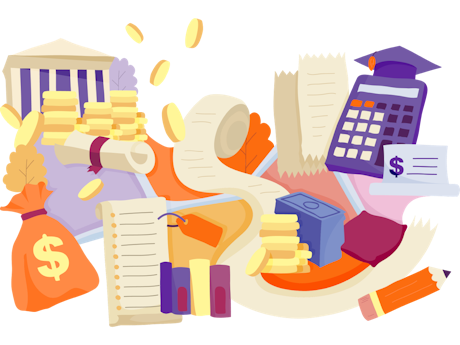 Key facts of Vancouver
64/41°F

Summer/winter temperature