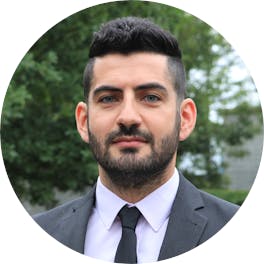 Kais Louati
Kais Louati says
We offer over 140 diverse degree, diploma, certificate, and graduate programs. Our classes have a maximum of 35 students and many of them are even smaller than that!
We take pride in offering affordable education to our students. At KPU, there is no price difference between faculties, and all programs are calculated based on the number of credits. We also work closely with industry partners and organizations to ensure that our graduates are well prepared to enter the workforce.
KPU is Canada's only polytechnic university. We focus on hands-on skills, in addition to traditional academics. Many of our programs include work experience terms, practicums, or cooperative education options and 88% of our undergraduate credential programs offer work-integrated learning opportunities.
Many of our programs are unique and can't be found at other post-secondary institutions!
We offer more than 30 student services including academic advising, career development services, counseling, sport & recreation, indigenous services, free inter-campus shuttle, student clubs and organizations, and many more to help students succeed throughout their educational journey.
Our alumni find themselves working for the Government of British Columbia and famous brands like Nike, Lululemon, Globe and Mail, and Chloé. More than 90% of our graduates find jobs related to their field of study within 6 months after graduation.