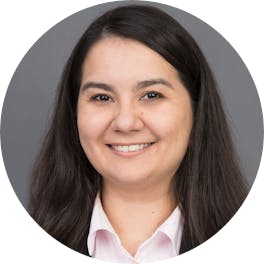 Dilyara Yusupova
Dilyara Yusupova says
Dominican University College (DUC) is located in Ottawa, Canada's capital, which allows students to experience some of the country's best attractions, celebrations, and events. Conveniently located in the downtown core area, the University is easily accessible by transit and offers access to Rideau Canal, Parliament, shopping, dining, and strolling areas.
A small university size with a 7:1 student to faculty ratio encourages a positive academic climate in which students experience a supportive and caring environment, and an opportunity to broaden their cultural horizons.
It is a unique institution where students deepen their knowledge in philosophy and theology and perfect their writing and analytical skills. The best aspect of the University is that students do not have to start a degree to learn more about theology or philosophy, they can just enroll in one of the interesting courses being offered every fall, winter, and summer semesters.
The incoming students are exposed to the bilingual environment and are welcomed to live the ultimate authentic Canadian experience by visiting neighborhoods and participating in the events on both the Ontario and Quebec sides of the Ottawa River.
Outstanding student experience and overall happiness is what matters to us! Our Admissions Office and DUC Student Association support students in their academic journey throughout the university years and beyond.
Our graduates have entered the public and private sector jobs across the country and abroad. We are proud to provide students with the skills needed to obtain positions in the field of law, teaching, publishing, public relations, politics and public policy, religion and ministry, business and management, journalism, and non-profit work. Come and join us at Dominican University College in Ottawa for a certificate, undergraduate or graduate program!