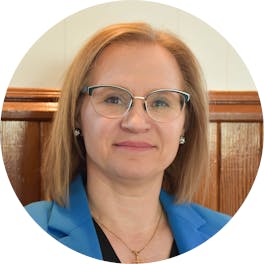 Kristy Sletten
Kristy Sletten says
Cumberland College provides a very supportive environment for international students to study, work and live! Cumberland College has a unique array of programs that connect with labor market needs which makes post-graduation employment a greater possibility.
Cumberland College offers student support unlike any other college. Students have access to the international Adviser who can assist with any settlement issues or academic advocacy. Students are also well prepared for the workforce in the programs at Cumberland College, making our graduates sought after by employers.
Our campuses are very welcoming and inclusive. Our campus locations offer bright and engaging spaces for students to learn. Campus facilities include student lounge areas and study areas so students can work or connect with their Cumberland College colleagues.
Our programs have a 90% employment rate within 1 year of graduation. Employment options are amazing in the province of Saskatchewan currently. Our strong economy and small population create excellent opportunities for our international student population.