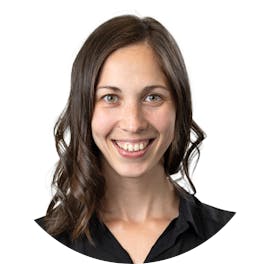 Maria Kalinina
Maria Kalinina says
At Douglas College, we care about our students' success. We make sure that their concerns are being answered, and all necessary support is being provided. We push them to learn, grow, and become what they've always wanted to be.
There so many reasons why Douglas College is a great place for international students. Our admission application process is easy, simple, and fast. Our admission officers are always available for student's guidance and assistance. It is one of the most affordable post-secondary institutions in Metro Vancouver.
Students successfully transfer to major universities across Canada. Our classes are small - maximum 35 students per class which provides our students with a personal approach from their professors. A great advantage is that our students get hands-on experience through work placements, field schools, field trips, and labs which make them ready for the job market right after graduation.
Vancouver has a strong economy, and a wide range of industries, from tech to finance.
B.C. leads the country in job growth and has the lowest unemployment rate. Vancouver also has the best economy of any major city in Canada right now. Massive development is taking place in all sectors. On particular note: Tech, hospitality, and human resources.
By end of 2020, it is expected that 182,000 information and communications technology jobs will be available in Canada, and over 15,000 positions available in the Vancouver area according to the Labour market outlook.