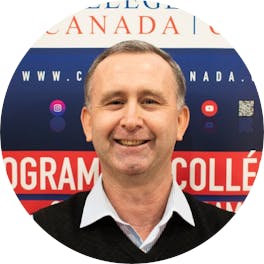 Rustam Masaidov
Rustam Masaidov says
Canada College is located in the heart of downtown Montreal on St. Catherine Street. It has two main buildings: King's Campus and 1118 Campus. These two main buildings are easily accessible to students from the Montreal area via public transportation.
Canada College's vision is to have a positive effect on local and international students and education communities through constant modernization in the path of delivering programs and specific courses. Accredited by the Ministry of Higher Education (MES), the college is recognized as a college-level technical institution.
The College has an excellent repute for meeting the academic and professional needs of the students by focusing on their language and technical skills development. Having evolved over the years, this magnanimous Canada College boasts of imparting education to more than 20,000 students across 160 countries.
Our dedicated admissions advisors know their students' needs the best and guide them through the process of admission and registration. All courses are taught by industry experts, and students have 24/7 access to course material, career guidance, adapted support, and mentorship.
The College is close to many services such as medical and dental clinics, hospitals, grocery stores, pharmacies, restaurants, libraries, parks, etc. In addition, many jobs are available close to campus, reducing the travel students have to make. The College's proximity to all its services allows students to devote more time to their studies to succeed academically while meeting their other needs.
Our graduates have gone on to careers in:
Small and medium enterprises, in different economic sectors.
Early childhood center, nursery, home childcare, school daycare service, daycare center.
Consulting firms, advertising agencies, commercial companies, associations, government, social organizations, art galleries, cultural organizations, etc.
Information technology companies, government
All kinds of companies managing data.