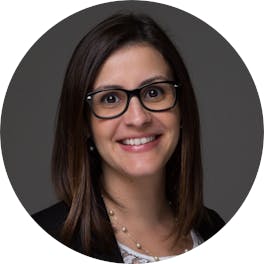 Amanda Cox
Amanda Cox says
Brescia is a welcoming and close-knit community with students from all over the world, making up 18%-20% of our overall student population. From the very first moment you step onto our campus, you are embraced by our International Student Coordinator, Lissette, during our Bridging Program to help you adjust to life in Canada and life at Brescia.
This program is a great first opportunity to make new friends from around the world and connect with peer mentors. Every single international student is guaranteed that personalized approach throughout their studies at Brescia with faculty and staff. We want to see you succeed!
Brescia is Canada's only Women's university! A lot of our programming and academics are designed with women learners in mind and building the next generation of empowered leaders!
Brescia has specific services and facilities available for our students including student life programming, career preparation, mentorship opportunities, orientation programming, counseling, etc. Brescia also has an International Student Center with great events and ongoing programming, there are also opportunities for students to become involved in University Council, etc.
Brescia is an affiliate of Western University, one of Canada's largest research-intensive institutions. Our students have access to all the services and amenities of Western Student. For example, the recreation center, opportunities to play intramural and varsity athletics at Western, multiple libraries, bookstores, etc.
Some of the careers our graduates have gone on to include Registered Dietitian, Journalist, Social Media Manager, Social Worker, Family Therapist, Professor, Communications Specialist, Medical Doctor, Human Resources Coordinator, Lawyer, Analyst, Program Manager, Politician, Marketing Coordinator, Accountant, Management Consultant, Health and Wellness Coordinator, etc.