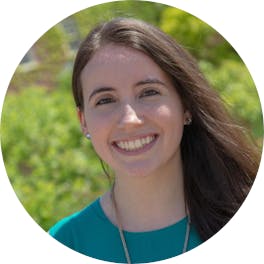 Camila Vásquez
Camila Vásquez says
St. Thomas University is a great option for international students because we offer high-quality education in a community-based setting, with global opportunities.
Students can create bonds with people from all over the world, while getting a rigorous education in an interdisciplinary and dynamic setting. International students are a very valuable part of the STU community, comprising 11% of our student population and joining us from more than 42 countries.
We provide students with everything they need to thrive, not only professionally, but on a personal level. We offer experiential learning opportunities, career support, and a challenging liberal arts education, while still making sure our students feel at home and have fun.
We celebrate our students' diversity by hosting cultural events, teaching others about the different cultures on campus, celebrating special dates with each other, and much more!
International students have access to diverse services and facilities created to help them transition to living in Canada and starting their university studies.
They have the support of the International Student Advisor, a staff member who helps international students settle in Fredericton and provides them with information about the community, as well as the support of the International Students Association, a group at STU that embraces every international member of our community and provides them with ways to feel connected to Canada.
International students also have access to the International Student Health Plan, the Health Centre, Mental Health services, and more.
A liberal arts degree opens doors and allows students to obtain a versatile and in-demand skill set. Liberal arts graduates develop the ability to think critically about our world's most complex challenges.
The broad range of courses STU students take during their degrees help them understand the world from multiple perspectives, which helps them prepare for a versatile career helping others. Graduates are well equipped to pursue their desired next step: graduate school, professional school, or a career.
Our network of alumni span the globe and work in every career field imaginable, including business, law, education, government, social work, psychology, policy development, communications and marketing, journalism, rehabilitation, not-for-profit, fundraising, and so many other meaningful fields of work.